Vent – Mountaineering village and ski touring Eldorado
A natural jewel at the end of the Tyrolean Ötz valley
The small mountaineer's village of Vent with its 140 inhabitants lies at the end of the Ötz valley. A refuge at 1,900 metres that has plenty to offer those seeking peace and quiet, as well as outdoor enthusiasts. Vent has always been committed to sustainable tourism that is in harmony with nature, culture and the local population. Making this mountain village ideal for exceptional nature experiences. Vent is a much loved starting point for hikes, summit tours, ski tours and expeditions covering several days. The village is located at the foot of the Wildspitze, it is, at 3.768 metres the highest mountain in north Tyrol and the second highest mountain in Austria.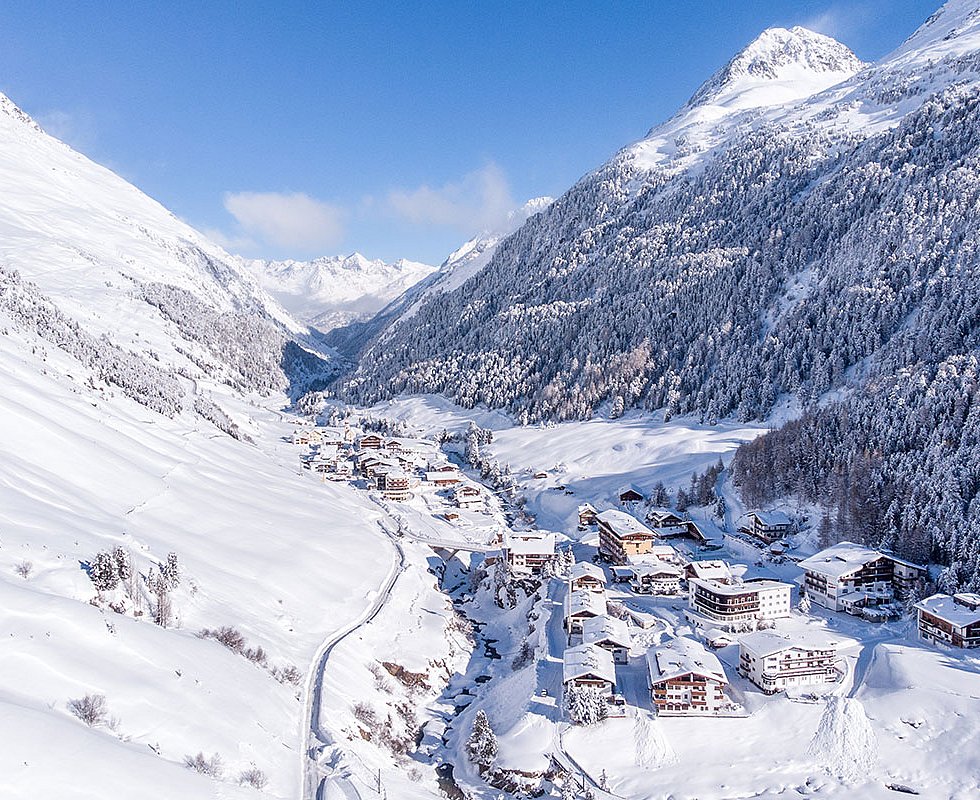 Good to know
All about Vent in Ötztal

Alpine classics.
The summit tours of the wildspite, Similaun, Weißkugel & Co. start in the mountain village of Vent.

The ice man.
In 1991 "Ötzi", was discovered near the Finailspitze.

A village with history.
Franz Senn, founder member of the German Alpine Club, shaped tourism in Vent.

Family friendly ski resort.
With 4 lifts and 15 kilometres of ski slopes, Vent is the ideal ski resort for families and beginners.

A summit cross without the summit.
Admire the old summit cross of the Wildspitze on the path from vent to Rofenhöfen.

Snow paradise for the little ones.
The snow playground in vent fulfils all wishes.

Nature park exhibition.
A display of nature and history of Vent.

Jakobus church.
The church at the entrance to the village contains more than 500 years of history.